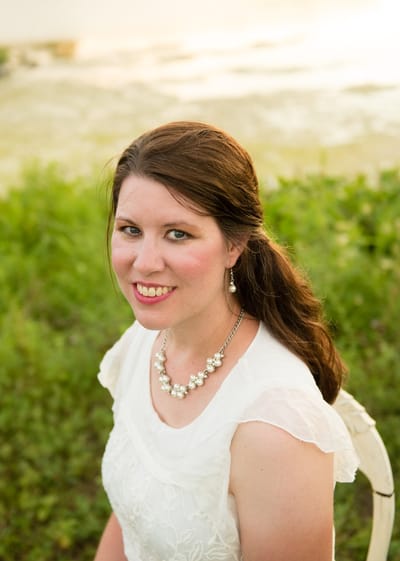 Thanks for stopping by my page. I'd love to have you follow me on Facebook or Instagram, and be sure to
sign up for my quarterly email newsletter
full of fun news and info!
Here are a few fun facts about me:
I started telling stories when I was three, writing them down when I was five, and won my first writing contest at age twelve.
Storytelling has always been a big part of my life; as a child I practiced on school friends and younger siblings. In fact the stories I told my brothers on our daily walks formed some of the backstory for Some Through the Fire!
I worked in vocational church ministry for several years and loved it. Later, I was able to work from home for several Christian ministries.
I did a lot more "waiting" than "dating," but married the love of my life, Christopher, when I was almost 32 years old! We met on eHarmony and managed a long-distance relationship for a year, then got married and this native Atlantan moved to Florida!
We had four children in five and a half years. At one point I had a three-year-old, 18-month-old, and a newborn. We lived far away from family and didn't have the money to hire help. My babies and toddlers all had trouble sleeping, so I didn't sleep through the night for over five years. God's grace carried me through those hard but sweet days of littles.
After six years in Florida, we moved to Kansas City, Missouri, and soon fell in love with the midwest life and people! In 2021, we moved back to the Atlanta area where I grew up.
I was homeschooled for part of my own education and am currently homeschooling my own children.
Read more in my author interview at
All the Bookish Adventures
here
or at
The Scared Line Lit
here
.